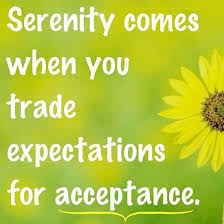 Niagara Shores Campground & Conference Center is a 35-acre parcel of land located on the shores of Lake Ontario in Appleton, NY. The property is gorgeous with panoramic views of Lake Ontario. Formerly operated as a year-round retreat and conference center, under the new ownership, it has become a campground resort facility that offers a variety of accommodations, from well-appointed hotel rooms, Fully furnished homes, "glamping" cabins & tent or RV sites.
The center is well-equipped to become a destination for conferences, retreats, weddings and reunions with a 150-person banquet hall and 400-person beautiful historic tabernacle-style church building on premises. The pastoral 35 acres of grounds we offer several resort-style activities, such as hiking trails, landscaped gardens, an updated pool area, an indoor gym, rec-center, Cafe,  Grocery and Souvenir shop. We also offer common areas with  Wi-FI and Charter fishing tours to nearby fishing spots, historic attractions, local wineries, and Niagara County's world-famous tourism sites. Located near Niagara Falls.
Ownership and Staff
Ernest Ramstetter, Owner/Proprietor
Ernest Ramstetter has had extensive experience in the hospitality industry. With over 25 years of hands-on experience running his own very successful business, he has mastered team building, motivation, production, inventory control, fulfillment of contract orders, and impeccable customer service satisfaction ratings. As a young man he was raised in the mountains and learned the joys of nature, camping, and its offerings. As an outdoor enthusiast, he has camped many times and knows how to create a truly unique experience for his clients. Ernest's recognized artistic abilities are also one of his greatest gifts when applied to business, as proved in his very successful artistic business in baking, where he led the industry in the application of art to food and baked goods.
David Muscoreil, Owner/Proprietor
David Muscoreil has successfully owned and operated his namesake bakery, Muscoreil's Fine Desserts, for over 25 years. This included a bistro with a full-scale menu and daily operations. He has mastered management, inventory/cost control, team building, motivation, and most facets of the food and hospitality industry. Dave's passion was mainly instilled in him as a young boy assisting with his grandmother's restaurants. He also has a vast knowledge of landscaping. Dave worked as a cook at camp during his youth and gained an extensive knowledge of the food service needs of campground clients. Dave is a true artist and was always the leader in his field by applying art to food and landscapes. His true passion is to create a one-of-a-kind experience for all his clients, as he did when providing actress and former Miss America, Vanessa Williams, with her wedding cake, as featured in People Magazine in July 2017.